We all strive to take care of our parents but the best gift we can give them in their golden years is a 'Health Insurance'. Purchasing medical insurance for parents guarantees that they receive the optimal treatment in the time of need, without added financial burden.
With ailments increasing at a higher age and dependence on the younger generation, it becomes imperative for parents to have a health insurance that will safeguard them against uncertainties and emergencies.
To add to its merits, most senior citizen health insurance plans are designed with higher age needs in mind, making it the best insurance plan for senior citizens.
Want to know more? We have the A to Z covered, so that you can choose the ​​best insurance policy for parents!
What exactly is covered under the health insurance for parents?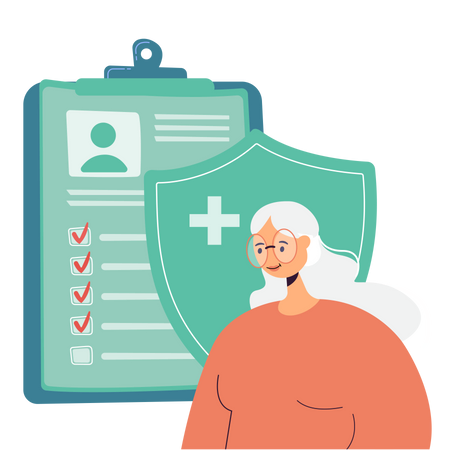 Hospitalisation Fees and Major Surgeries
Under a comprehensive hospital insurance plan, the treatment for any disease or emergency is settled by the insurer up to the limit. For major surgeries you can also opt for a specialised hospital for your needs.
Day care Procedures
Many procedures such as cataract operations require less than 24 hours of hospitalizations; these are also covered under the insurance plan.

Pre and post Hospitalisation Expenses
Your policy will also cover the expenses incurred during the 30 or 60 days in the hospitalisation period, though this varies from policy to policy.


Ayush Benefits
Most insurance plans nowadays cover the benefits under the Ayush scheme i.e Ayurvedic, Naturopathy and Unani treatments. The addition of these benefits is beneficial in your family insurance policy.
Some more benefits:
Cashless Hospitalisation in specific network hospitals
Pre-existing disease benefits post waiting period
Hospital Room and Ambulance Rent Expenses
Free medical check-ups once a year (in some insurance policies)
Organ Donor expenses and Domiciliary expenses


What is not covered under health insurance for parents?
Any purchase of spectacles, hearing aids or other devices.
Dental treatment costs unless it's caused by an accident
Any type of dermatology surgeries unless it's caused by an accident
Self-inflicted injuries or mental disorders
Any diseases that are diagnosed within 30 days of policy inception
Medical expenses on HIV/AIDS infections


What should you look for while buying health insurance for parents?
Health Insurance Coverage Details
Before you invest in a plan, it's necessary that you get your reading glasses on to check the critical details. The tenure of the policy, pre and post-hospitalization cover, critical illness cover, daycare procedures, in-patient hospitalisation, Ayush treatment, domiciliary hospitalisation etc. You should cross check these details for a hassle free experience.
Pre-existing Health Insurance
In case any of the parents suffers from pre-existing illnesses, then it is only covered in the policy after a period of 2-4 years. However, this varies from plan to plan.
Sum Insured Amount
Since, age factor plays a key role, parents are susceptible to higher risk and health conditions. To be stress free in any situation, the best decision would be to choose a higher sum assured. By doing this every health emergency will be less stressful for you.
Co-Payment Clause
A co-payment clause defines the percentage of the insurance that you have to invest on your own. Though the clause varies from policy to policy, the bifurcation lies as such: If you have a 10 % pay clause, and the amount is of Rs. 10 lakhs, then you have to pay 1 lakh and the insurer covers Rs. 9 lakhs of the claim.
Tax Benefits
Under Section 30D of the Income tax Policy, if an individual buys a health insurance for themself and their family, they can avail a tax benefit of Rs. 50,000, if the parents are below 60 years of age and a claim of Rs. 75,000 if the age exceeds 60.
Hospital Networks
It is crucial to check the list of hospitals the insurance company is willing to collaborate with. Make sure these health care centres are reputable and of your convenience.
Lifetime Renewability
It's advisable to choose a policy with a lifetime cover as ailments multiply with age.
Minimal Sub Limit Policies should be on your list
Some policies have a cap on the rate of the rooms. In the time of your need you won't know which category of room will be allotted. With a sub-limit the insurer only has to pay a fixed sum, so a minimal sub-limit policy should be your best mediclaim policy.


FAQs for Parental Health Insurance
What is the age limit?
Every plan has its own age limit so it is best to check policy details.
Is there a medical screening prior to the purchase of the policy?
Most policies require a medical test to be done after 45 years of age.
Is there a pre-existing disease health insurance policy ? Yes! Insurance is offered to those suffering from pre-existing conditions but is subject to the waiting period.
Though there is a lot to consider while making this choice, health insurance for parents is a must! Comparing various plans and reading through the tiny details will help you make the best decision in the long run! Our subject matter experts at Healthysure help you evaluate and pick the best parental health insurance plans.