We all have heard about life insurance, health insurance, accidental insurance, fire insurance, etc but what exactly is group insurance? Group insurance has many perils and benefits, which we will discuss, so you and your close ones can always be safe and secure!

The insurance dictionary says…
Under the umbrella of Group Insurance, a group, minimum of 7 or more can collectively issue a master policy. It's a type of insurance that will cover various risks like health cover, housing cover and more for multiple people in one contract. The group should be dynamic in nature, that is, entry and exit should be free.
Be it a business, co-operative society or a religious organization, any institution can invest and avail benefits of group insurance. Infact, insurance for startups and insurance for SMEs, such smaller policies are becoming a vital investment now.

So what kind of groups can be considered?

Formal Groups
Formal groups refer to those where members work under one employer or the group owner. It is also widely known as the employer-employee group and provides covers in places such as companies and professional organizations, actioned by the employer. Corporate health insurance is the preferred one which benefits in health cover, accidents, financial losses and the entire employee wellness. A corporate health insurance also provides maternity benefits and covers the cost of childbirth as well.

Informal Groups
Informal groups are those where members don't work under one employer, these are also known as non-employer-employee groups. Cultural associations and housing complexes fall under this category.

How is the premium calculated?
The premium is largely based on the number of people and their profiles. If the numbers increase, so will the premium but this also depends on the age and risk of the members.
So what kinds of insurance can be brought under group insurance?
Group Health Insurance/ Corporate Health Insurance
Group Life Insurance
Group Personal Accident Insurance
Group Travel Insurance
Group Fire Insurance
Group Home Insurance
Group Term Life Insurance
Apart from this you can reach out to us, to find out which insurance is the right fit for your group.

What are the benefits of Group Insurance?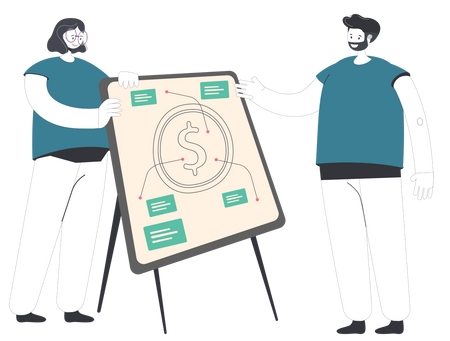 Group Insurances are available at a very low discounted premiums and are borne by the employer!
In the case of Group Term Life Insurance the insurance comes with a basic cover that is usually once or twice the salary of the person.
For Group Health Insurance, It is not compulsory for the group members to undergo health check ups to benefit from this policy, and there is almost no waiting period for Pre-Existing Diseases.
Apart from risk and health cover for everyone, this group insurance can also grant tax benefits.
Group health insurance also provides a sense of unity and loyalty to its members making them more close knit. It also helps employers to retain their employees as they gain their trust.
Once an employer insures his employees, they make the work place an employee benefit platform which motivates them to be more efficient and productive as they are able to work stress free.
Some group insurance policies also extend the employee wellness to the families of the members. For example, apart from the health coverage for the employee, their family can also avail the benefits under this scheme.
Through the standardization that group insurance offers, everyone in the group is offered the same level of coverage irrespective of their position or gender. This helps in making the policy inclusive and hugely helps those belonging to lower income groups.

Why must every corporate have a group insurance plan?
The benefits of the group insurance policy sound great, but why must it be mandatory? Here's why.
Backbone in emergencies
A group health insurance plays a crucial role in emergencies and makes things less tedious and stressful.
Safety and security!
A group insurance covers to protect your valuables and safeguards you against immediate losses, in terms of corporate insurance, it takes care of the entire employee wellness.
Low cost
Premiums for a single individual are expensive and tedious, but under group health insurance the employer makes a cost effective decision with all the benefits intact, making it the best choice!
Tax Incentives
Companies that make the wise decision to pay for premiums for their employees, can file for incentives while filling their tax returns, making it a cost saving option.
Group Insurance thus comes with a lot of gains with less risks making it a win-win for everyone involved. Contact us more for any doubts and clarifications!