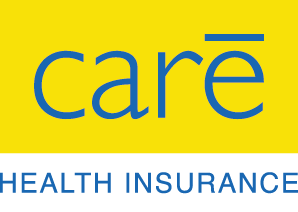 Care Health (Previously Religare)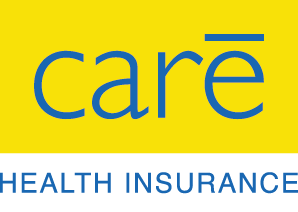 Care Health Group Health Insurance o

verview
Care Health Insurance Limited, previously known as Religare Health Insurance Company, is a leading standalone health insurance provider established in 2012. The company specializes in offering a diverse range of insurance products for individuals, families, and corporates, including maternity, senior citizen, diabetes, heart, cancer, critical illness, OPD plans, and more. 
As a joint venture between Reliance Enterprises Limited, Corporation Bank, and Union Bank of India, Care Health Insurance is committed to leveraging advanced technology to deliver innovative products, exceptional value, and unparalleled customer support. With a wide array of retail offerings such as Critical Illness Cover, Personal Accident Cover, Top-up Cover, Maternity Cover, Group Health Cover, and Group Personal Accident Cover for businesses, the company has earned prestigious accolades, including the 'Editor's Choice Award for Best Product Innovation,' 'Best Medical Insurance Product Award,' 'Best Health Insurance Company,' and 'Best Claims Service Leader of the Year.' Experience the difference with Care Health Insurance today.
Care Health claims process
With cashless settlement TAT being 2 to 4 hours and reimbursement settlement taking around 20 to 25 days, Care Health insurance is one of the best options available.
Paperless reimbursement claims ensure that you do not have any additional troubles even if your hospital is not present in the cashless network list.
Care Health has an In-house TPA and also has provisions of external TPAs.
Steps to file a Group Health Insurance claim with Care Health : 
For cashless treatment : 

Locate a Care Health Network Hospital
Search for a Care Health network hospital in the city where you want to avail cashless treatment for your group health insurance plan.
Inform Care Health
For emergency hospitalization, inform Care Health team within 24 hours, and for planned hospitalization, notify them 48 hours before admission.
Carry Essential Information
When visiting the network hospital, bring your cashless treatment card, policy number, and member ID for a seamless claims process.
Share Details with Hospital Insurance Desk
Provide your card or policy number and member ID to the hospital's insurance desk for cashless claims assistance.
Complete the Pre-Authorization Form
Accurately fill out the pre-authorization form available at the hospital to initiate the claims process.
Hospital Sends Form to Care Health
After you've informed the insurer and completed the form, the hospital sends the pre-authorization form to Care Health Insurance Company.
Await Approval or Rejection
Care Health team  reviews the claim details and informs both the policyholder and hospital about the approval or rejection of the claim.
Payment Process
If approved, the insurance company directly covers the medical expenses. If rejected, the policyholder must pay the bills themselves.
Remember to follow these steps to ensure a smooth cashless claims experience with your Care Health group health insurance plan.
For reimbursement treatment : 

Inform Care Health: For planned hospitalization, notify the company 48 hours before admission; for emergencies, inform within 24 hours of hospitalization.
Submit Claim Form: Complete and submit the claim form with all required documents, as per your group health insurance plan's terms and conditions.
Document Review: Care Health's claim management team will examine the submitted documents and claim form details.
Approval Letter: Upon approval, the policyholder will receive a letter of approval from Care Health's claim management team.
Reimbursement: After approval, the reimbursement amount will be processed within 15 days.
Rejection Response: In case of rejection, the insured individual must address any queries raised by the insurer or receive an explanation for the rejection.
Follow these straightforward steps for a hassle-free reimbursement claims process with your Care Health group health insurance plan
Documents required a Group Health Insurance claim with Care Health : 
Original investigation reports
Final hospital discharge summary
FIR or post-mortem report if happened
Pharmacy bills along with the prescription
Original bills, receipts, and discharge report
Indoor case papers and duly-filled claim form
Original hospital bills and a valid photo ID proof
Treating doctor's report, and original consultation notes
Nature of operation performed and surgeon's bill and receipt
Test reports along with attending doctor's or surgeon's report
Care Health x Healthysure advantage
Get 24×7 dedicated claims support with Healthysure's claim support team.
Our experts take care of all the steps and documents so you can take care of things that matter!
Care Health's group health insurance plans
With Care Health's corporate insurance plans, you have the option to design a custom insurance plan with : 
At Healthysure, we're committed to helping businesses find the best Group Health Insurance options for their employees. That's why we're proud to showcase Care Health Insurance and their customizable Group Health Insurance plans that cater to the unique needs of every team.
Care Health Insurance offers comprehensive yet affordable Group Health Insurance plans, with prices starting as low as ₹80/month/life*. This means you can provide top-notch healthcare benefits to your employees without straining your budget.
The pricing of Care Health Insurance's Group Health Insurance policies depends on several factors, such as team size, coverage options, and more. To obtain precise Group Health Insurance Quotes for your organization, simply connect with our knowledgeable team at Healthysure. We'll guide you in finding the perfect coverage plan that aligns with your budget and employees' needs.
Choose Healthysure as your trusted partner for Care Health Insurance solutions and secure your team's future with our adaptable, cost-effective Group Health Insurance plans. Get in touch with us today to receive instant, customized Group Health Insurance Quotes and ensure your employees' well-being.
Care Health 🤝 Healthysure advantage
Our partnership with Care Health allows you to get the lowest prices guarantee with Healthysure
Ram
Good network hospitals
One thing I like the most of care health insurance is that there network hospitals are much better than the others
Care Health customer care details
Have any other doubts 🤔
Have doubts regarding buying or renewing your corporate health policy? Not sure about your policy benefits? Set-up a free call with our group health insurance policy experts and find the policy that works the best for your team.
Note : Details compiled from various sources. Numbers are for Group Health Insurance plans by Care Health.